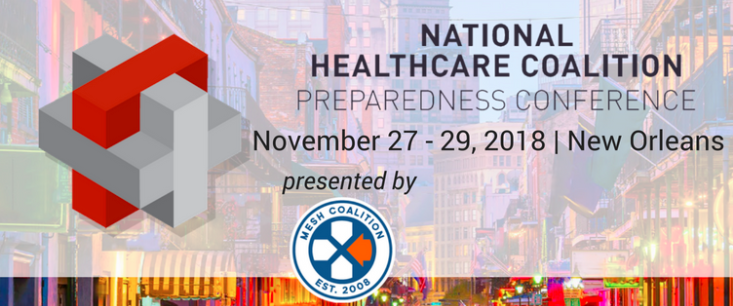 Hi Everyone,
I am sure you are all trying to coordinate work with holiday and family activities. It is certainly one of the busiest times for health care providers. I wanted to tell you about the conference I attended two weeks ago- The National Healthcare Coalition Preparedness Conference. This conference is held the same time every year, right after Thanksgiving. And yes, that can be a pain sometimes. Every year I go through the same process:  I say to myself " I don't want to travel right after a holiday" and yet every year, I go. And always, the conference continues to be amazing. Coalitions, government entities and health care providers engage in the most fascinating exchanges of ideas and experiences in the world of disasters and disaster preparedness.
This year in particular, the home care and hospice industry was front and center in many discussions. Our industry role is significant especially when it comes to surge capacity and communicable diseases, so collaboration amongst all providers is desperately needed. However, it is still difficult for others in the arena of disaster preparedness to understand what we do, how we do it and how to partner with us.
And you all know my position: I always want home care and hospice to be included everywhere and in everything. On the plane back from New Orleans, I started to wonder if any home care/hospice people would be interested in attending the conference next year in Houston. I will be there and would like input from all of you on having a home care brainstorming and discussion group, perhaps  a special interest group meeting. The enormous value of this conference is the variety of providers. I sometimes feel that only attending conferences designed specifically for home care and hospice narrows our vision.
Please reach out to me and let me know what areas of disaster preparedness you find particularly challenging and let me know if you think you might be interested in attending the conference in Houston 2019.
Looking forward to hearing from you. Have a wonderful healthy holiday!
Barb
Barbara B. Citarella is President & CEO of RBC Limited.